A land of valleys and greenery, our territory, crossed by rivers and dotted with lakes and ponds, offers inhabitants and vacationers a plethora of water-related activities. Calm and peaceful, the Eure river is an infinite adventure ground for white water sports enthusiasts!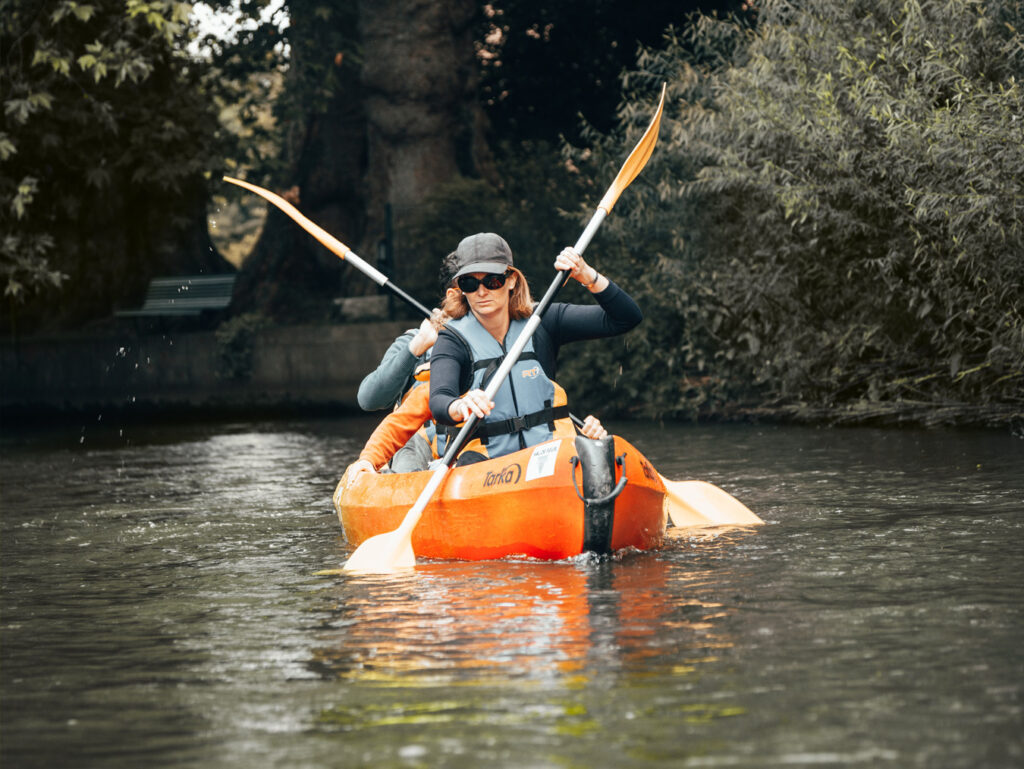 Secure course and privileged environment
On more than 30 km of developed course, specific equipment makes it possible to navigate on the river between Acquigny and Criquebeuf-sur-Seine in full safety: passes with canoe, holds of setting to water, pontoons, signs or still tables of picnic for a stroll in all freedom. Enjoy the enchanting calm of the Eure, which reveals its wild and luminous landscapes as it meanders.
The Eure is a river accessible to all, its descent in canoe brings beautiful sensations but does not require to be a great sportsman.